Taekwondo is not only for kids
Many adults have had some relation with Martial Arts when they were younger. Either you practiced or you knew someone who did. The truth is that somehow, we kept the idea that practicing Taekwondo is only for kids. FALSE!
Benefits for adults
Unlike other physical activities, martial arts have a very strong mental connection that not only helps to increase your focus capacity but also boosts your confidence and self-awareness. We can say it affects three essential areas in our lives: Mental, Physical and Social. In this post you can find a short list of the main benefits that this beautiful martial art offers to adults who practice it.

Here is a list of the main benefits adults can experience when practicing Taekwondo:
Stress relief
Improved reflexes
Increased flexibility
Improved muscle tone and strength
Better sleep
More discipline
Better cardiovascular endurance
Improved bone density
Weight loss
The ability to defend yourself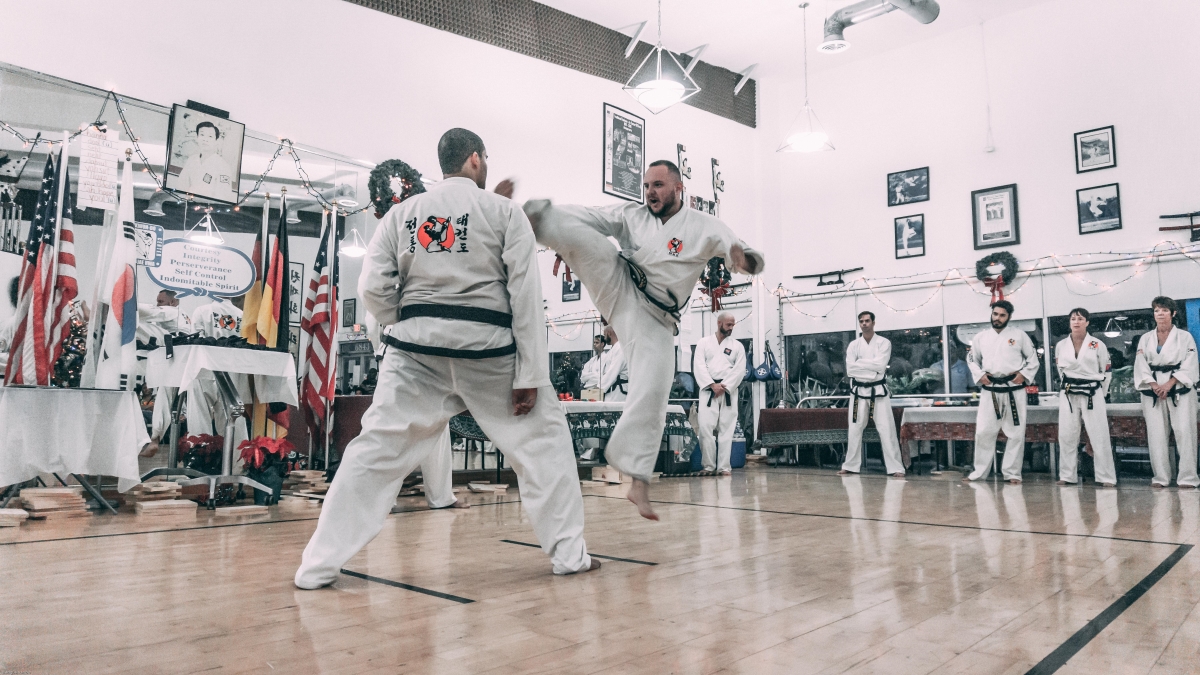 Taekwondo is a great opportunity to fix your health and fitness, it is a very popular martial art for that and many other reasons. No wonder why there are more than 20 million practitioners of the art around the world.
Come check out our Taekwondo Adult Program
Give us a call (954) 559-8003 or request more information to schedule your first FREE CLASS.