Family Fun Day 2016!
Last week we attended Family Fun Day. It was a festival hosted by Broward Mommy Meetups. It took place on Saturday November 12 at Brian Piccalo Park in Hollywood, Florida. Tents were set up and vendors from around the community gathered to display their products and crafts. There was also 3 bounce houses, music, cotton candy, and lots of activities to keep the children entertained. Earlier in the week, we told our students about the event and asked them to attend wearing their uniforms. We were honored to have so many of them be there and very proud to see them perform Taekwon-do demonstrations during the event. One of the highlights for the audience was seeing Carrie (our student) do a running side kick and jump over 4 students while breaking a board at the end! Here at Traditional Taekwon-do Center of Davie, we have been proudly serving the community for 25 years by offering martial arts training to students starting at age 4! We had a blast hanging out, bonding, and meeting people from around the Broward County area.We want to say thank you to all who attended and we look forward to coming back next year!
-Kelly H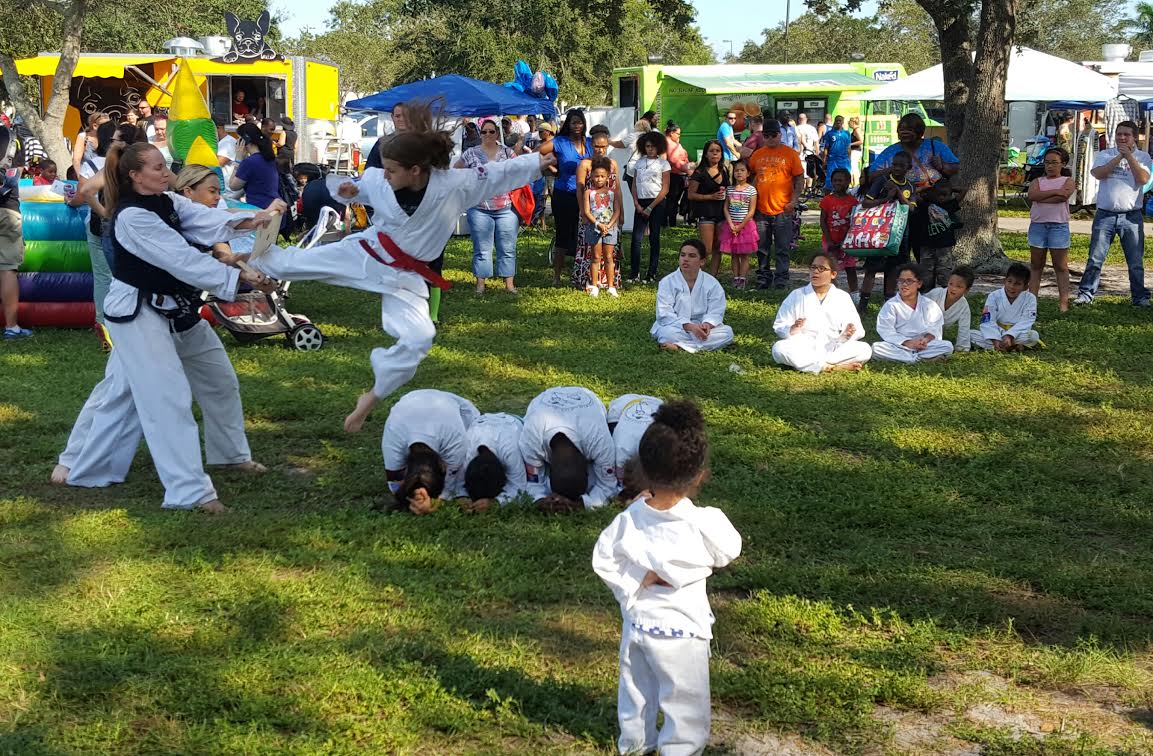 * For more information on our programs, please be sure to browse our website. We offer martial art classes for children starting at age 4. We also offer the best martial arts program for adults in Davie and surrounding areas. Classes are available Mon-Fri from 7pm-8pm. Call for an appointment to set up a FREE class! We are conveniently located in the heart of Davie and serve the surrounding areas which include Pembroke Pines, Hollywood, and Cooper City.