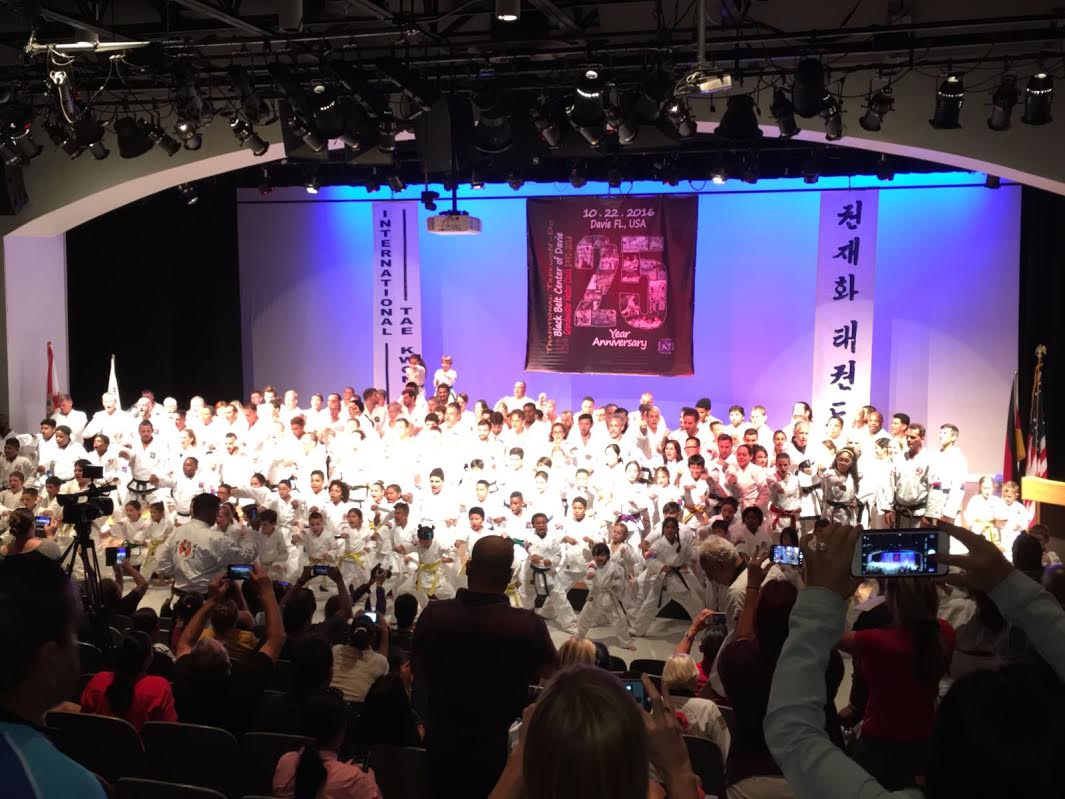 Our 25th Anniversary was Spectacular!
It all started 25 years ago, when Nestor Cerda, received a gift certificate from Patricia Lezaca to try one month of Taekwon-do classes'. Mr. Cerda trained diligently under the direction of Grand master Kwon Jae-Hwa daily. Fast forward 25 years later, and he is now a Grand Master & 6th degree black belt. We were honored to celebrate the anniversary of Traditional Taekwon-do Center of Davie. We wanted to take the time out to thank Sahbumnim Nestor Cerda for his excellent teaching skills. Over the years he has built relationships with fellow black belts and instructors form all around the world. He has also been a very loyal and dedicated teacher to countless amounts of children. His unique and stern teaching style sets him apart from many other instructors'. He has been successful at capturing the principles of Taekwon-do and been able to implement them into his classes. This has shaped many children, young adults, and adults to develop a steadfast mental focus with a mentality to "never give up". He is also well known for his ability to teach his students to develop good technique in Taekwon-do. The 25th Anniversary celebration took place at Cooper City High School auditorium. We were so honored to see a full auditorium of people coming to watch their friends and family perform in the show and also to cheer on Sahbumnim Nestor for his great work throughout the years. There were schools from around the globe that traveled to perform in the show. It was an absolutely amazing and exciting show from the beginning to the end! Thank you to all that have supported us throughout the years! We also wanted to thank all of the parents' of student for their dedication to their children training and becoming future black belts! Be sure to visit our facebook page for videos and clips of the show!
Thank You!
*For information about our school, feel free to browse our website. We offer the best martial arts for children and adults in Davie and the surrounding areas such as Cooper City, Pembroke Pines and Hollywood Florida. We cater to ages 4-100!