It's that time of the year in which we gather together, share some food, drinks, music and do our Secret Santa gifts exchange. We are very grateful for everything that has happened this year and we want to celebrate it with you and all our Taekwondo family of Davie. Christmas is a beautiful season that is meant to be celebrated with the ones you love. We love this party because it means we are a big family and you can get t know each other better and have fun together.
Let's celebrate together!

Christmas Party
Bring your favorite dish to share with our Taekwondo family! We´ll have drinks and live DJ music to party. PLEASE do not forget to bring your Secret Santa present!
There's not much to say if you have been to our last year's party. But if you haven't, here's a video recap of what happened last year.
Color Belt Testing

Before the party starts we will have a color bel testing at our Taekwondo School. Kids and adults will show their progress doing forms, breaking and some sparring during the test for their next color rank. It is a good time in which we also celebrate the growth of our students. They always make us proud. We want to thank the parents in advance for their unconditional support.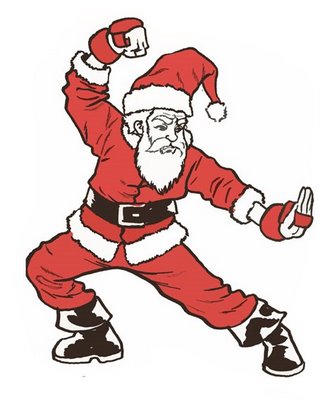 Wanna try a real Traditional Taekwondo class?
Give us a call (954) 559-8003 / (954) 701-9316 or request more information to schedule your first FREE CLASS.