Why Martial Arts?
Having your fitness, mental focus and an unbreakable spirit aren't enough. Consider some other benefits that TaeKwon-Do offers:
Lifetime Value - You can get exercise anywhere. Heck, you can buy some DVD's and get a good workout at home. How many times can you really watch the same workout though? Where does the next challenge come from? With TaeKwon-Do, you always have another level to achieve. There's always another goal ready for you to conquer. Oh and while you are conquering those goals, you are gaining skills that last a lifetime!
Self Defense - Running on a treadmill is great exercise. But unless you are preparing for the zombie apocalypse and plan to need that ability to run for 30 minutes, it won't do much good outside of that. With TaeKwon-Do you are learning to defend yourself. Even the basics of our program could very well save your life someday!
A Family Experience - Our school is your school. We work as a family to grow together. If you have kids, you can train right alongside them. What other sport can you really do that? Our school is designed for the family experience.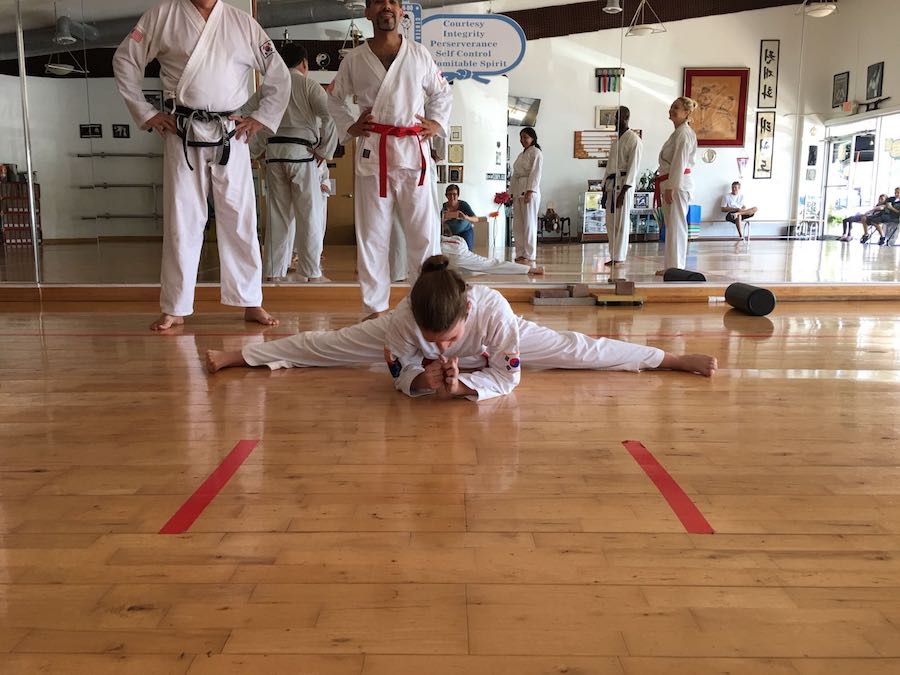 A Whole Body Experience
Something many successful people have in common, is a balanced lifestyle. To achieve this balance, you need to constantly grow in a few key areas.
Fitness
Mental Focus
Spiritual Well Being
When those 3 are aligned, you are unstoppable!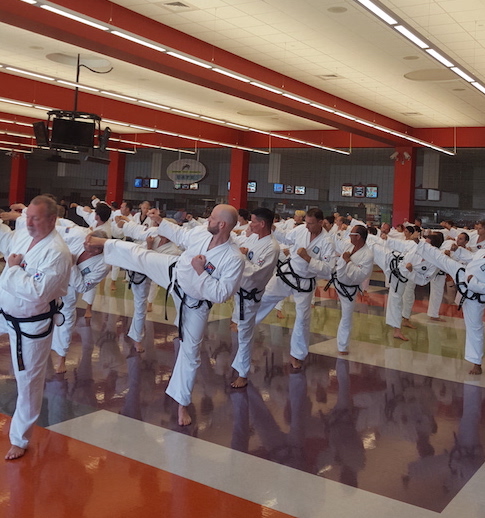 TaeKwon-Do offers you the ability to work on all 3 areas.
Our classes will give you plenty of fitness. The kind of fitness that your body is craving. Focused movements and high energy. You know that feeling when you finish a work out and are sitting on "cloud 9". We know that one well! You can expect that with every class you attend.
Martial Arts are all about mental focus. Focusing your thoughts and energy into the movements. We know that just exercise can clear our heads and increase focus. Add to that the principles of TaeKwon-Do and you are getting an amazing mental workout!
Spiritual can mean a lot of different things to different people. But what really matters is a spirit that cannot be broken. Confidence and perseverance. One of the 5 tenets of TaeKwon-Do is having an Indomitable Spirit.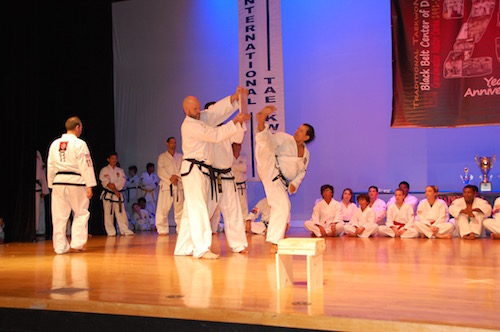 What To Expect
No need to worry about fitting in. We start you off slow and work up to the more intense training.
Each class starts with stretching and warm up. Then we focus on progressive training so that you are always advancing and getting the most out of each class.
You can be sure that at every class, you will get a great workout and move a step closer to your next goal. Plus, you can have that unbelievable feeling of having mind, body and spirit all working together.
Give us a call for more info and we will answer any questions you have and show you in detail how great our school can be for you!
The Taekwon-do Student Oath
I Shall Observe the Principles of Tae Kwon-do
I Shall Respect the Insructors' and all Senior Ranks
I Shall Never Misuse Tae Kwon-do
I Shall Be a Champion of Freedom & Justice
I Shall Build a More Peaceful World
At Traditional Taekwon-Do Center of Davie, we teach more than just punching and kicking. We honor traditional martial arts and instill its philosophy in our students.